Environmental Education
Program
We offer a wide variety of presentations and field trips that are a favorite for small and large groups alike both on site and at your location. Our fees are very reasonable and support our wildlife care activities.

Would you like to enhance the education of your children's group or class by sponsoring one of our programs?

Are you looking for a good program for an organizational meeting?

Call us to set up a program. 707.429.4295
Our programs are temporarily suspended but please call to set up for the future.
Proud recipient of the
2016 John Muir Conservation Award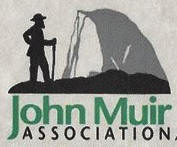 If you find an injured or orphaned wild animal
in Solano County, PLEASE CALL
707-429-HAWK (4295)
Directions
To Volunteer - click here

Please note:
WE ARE NOT YET OPEN TO VISITORS
But we continue our in house care for Wildlife
PLEASE CALL US FOR ASSISTANCE
707-429-4295 (HAWK)
Summer Hours (Apr-Aug): 9 am to 6 pm daily
Winter Hours (Sept-Mar): 9 am to 4 pm daily
We plan to reopen next year after construction is completed !!

Before you call us or rescue an animal...
Click here for Tips !!
You may be able to reunite babies with their mother!
or save you from injury!
Also, check out Raccoon Tips